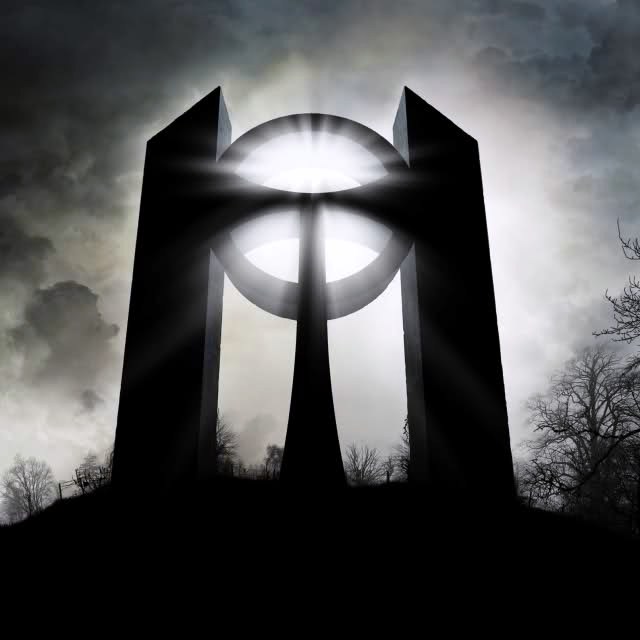 Band: Amebix
Formed in: 1979
Type: Full
Year: 2011
Tracklist
01. Days
02. Shield Wall
03. The Messenger
04. God Of The Grain
05. Visitation
06. Sonic Mass Part 1
07. Sonic Mass Part 2
08. Here Come The Wolf
09. The One
10. Knights Of The Black Sun
Donwload
Biography
Amebix was initially formed by Rob Miller (a.k.a. "The Baron") along with his brother Stig, Andy Billy Jug and Clive while still in school in Devon in 1978. Initially referring to themselves as "The Band With No Name" they band played extensively around the local area, during which time they recorded a six-track demo tape. Using his role as a part-time columnist in a local paper, Rob Miller gave a tape to Crass when they played in Plymouth. The track "University Challenged" from this demo was featured on the first Crass Records' Bullshit Detector compilation LP.
After this the band replaced drummer Andy Billy Jug with Martin, whose parents' manor house in Dartmoor was then used to practice in. It was around this time the band began to refer to themselves as "Amebix." According to an interview with the leader singer and bassist Rob Miller, Amebix refers to the ameba, a simple living thing, and Amebix play simple metal music. However Martin was removed by his parents from the band and relocated to London, where he suffered a breakdown and was diagnosed as a paranoid schizophrenic. The song "Largactyl" was written about Martin's experience.
The band then recruited Norm (Screaming Heads, Phantasmagoria, Norm Yard) as a synth player and decided to relocate to Bristol, living in a number of squats. They recruited Disorder drummer Virus to play drums and finally had a semi-stable lineup. The lineup would record the first two 7"s (Who's the Enemy and Winter) and the first 12" (No Sanctuary). A fill-in synth player appeared on No Sanctuary and in 1984 they would acquire a new synth player George. While recording for No Sanctuary at Southern Studios they met Jello Biafra of the American punk band Dead Kennedys and punk label Alternative Tentacles. They became Tentacles' first UK signing with the Arise! album in 1985. The final line-up also came together in 1985 with the addition of Spider on drums. They signed to Heavy Metal Records for the 1987 release of their Monolith album, whose release and distribution difficulties led to the band eventually splitting. They briefly continued to tour following Monolith, with their final tour ending in Sarejevo, shortly before the collapse of Yugoslavia.
Spider, George and Stig continued on to perform in the band Zygote, while vocalist Rob Miller moved to the Isle of Skye where he continues to work as a self-taught swordsmith. With the backing of close friends and family, brothers Rob and Stig returned Amebix to the status of an active band, with the addition of Roy Mayorga (Nausea, Soulfly, Stone Sour) on drums. In early 2009 the band made their first ever American appearances, selling out eight venues across the country. Buoyed by this initial success, they returned to the US and Canada for a second tour later in 2009, as well as numerous European appearances. During 2008 and 2009, the band re-recorded several older Amebix classics and began writing songs for their first full length album on over 20 years. 2010 will see the band on a hiatus from live appearances while Roy Mayorga tends to his other commitments. In the meantime, the band plans to consolidate their hard work over the last couple of years, with several new music and DVD releases in the pipeline. It seems the entire story of Amebix is yet to completed...
The darkest hour is upon us. The legends have returned.
AMEBIX, one of the best-loved and most influential bands in heavy music, have spent the last two years working towards this, a defining moment in their storied career – the release of their first collection of all-new material since 1987.
On September 20, 2011, upon the cusp of the autumnal Equinox, the new AMEBIX album will be released. Entitled Sonic Mass, these nine songs represent the past, present, and future of the band, and will enthrall and inspire longtime fans and new converts alike. As dark, crushing, and honest as anything on their classics Arise! and Monolith, but imbued with a lifetime of hardship, raw emotion, and eternal hope, Sonic Mass is the album AMEBIX have always wanted to create.
The album was recorded at Rock Cottage in Derbyshire and The Lodge Studios in Northampton, England, and engineered, mixed and produced by AMEBIX drummer Roy Mayorga. Sonic Mass will be released digitally and on CD by the band's own Amebix Records (distributed world-wide through Cargo) along with a deluxe 12" vinyl edition.
Formed in the late seventies and hailed as the godfathers of crust punk and extreme metal, AMEBIX had long lain dormant until the addition of drummer Roy Mayorga (Nausea, Crisis, Soulfly, Stone Sour), a DVD release, and a string of 2009 reunion shows reignited the flame. The band's resurrection first resulted in the release of 2010's Redux EP, which features live and rerecorded versions of several of the band's best-loved classics, including "Winter," "Chain Reaction," and the immortal battle cry, "Arise." The songs were remixed by Mayorga and Redux is available from Profane Existence on CD, 12" LP and digitally. Now, the time has come to finish what they started. A whole new chapter in the AMEBIX saga has begun.
AMEBIX IS:
Rob Miller: Vocals/Bass
Stig C Miller: Guitars
Roy Mayorga: Drums/Keyboards/Mandolin